Arcobaleno Pizzeria is located on the beautiful island of Mindoro, Philippines, near the sea. With magnificent mountain views and crystal clear beaches, there is secretly living the great taste of Italian cuisine. No doubts – all meals made by the great chief – Italian expat who living in the Philippines with his family.
Rate the view: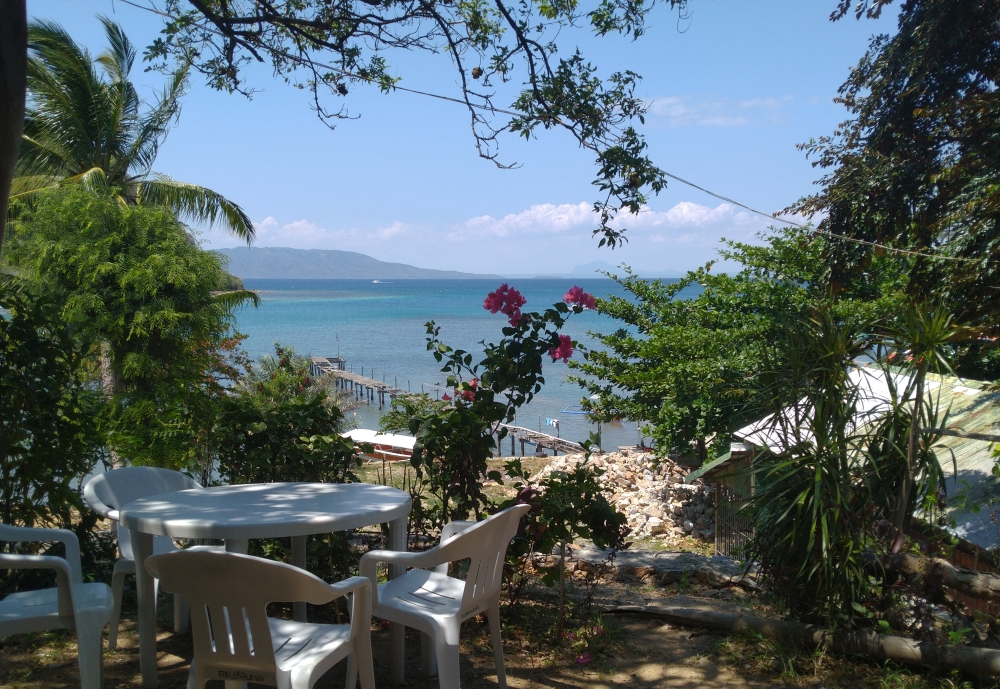 Amazing view, isn't it? This is just so relaxing. Imagine looking in this view while enjoying an Italian dish. The first time traveling to Mindoro, we can't get enough of the food. Do you know what it feels like? Italy is where we were at that exact moment. The perfect Italian foods were served in front of us. Believe me or not, just right after we arrived at our home, we dreamt of coming back and it's not a joke – everything there is tasty, nice, joyful and perfect!
A few times we went back there for breakfast, lunch or dinner, and always was admired of it! The price is affordable for those who are in their budget but still want to have high-class dish. Pizza, like original "Arcobaleno", same with others – it's great! From the picture itself looks amazing, how much more if you take a bite? Here are some photos: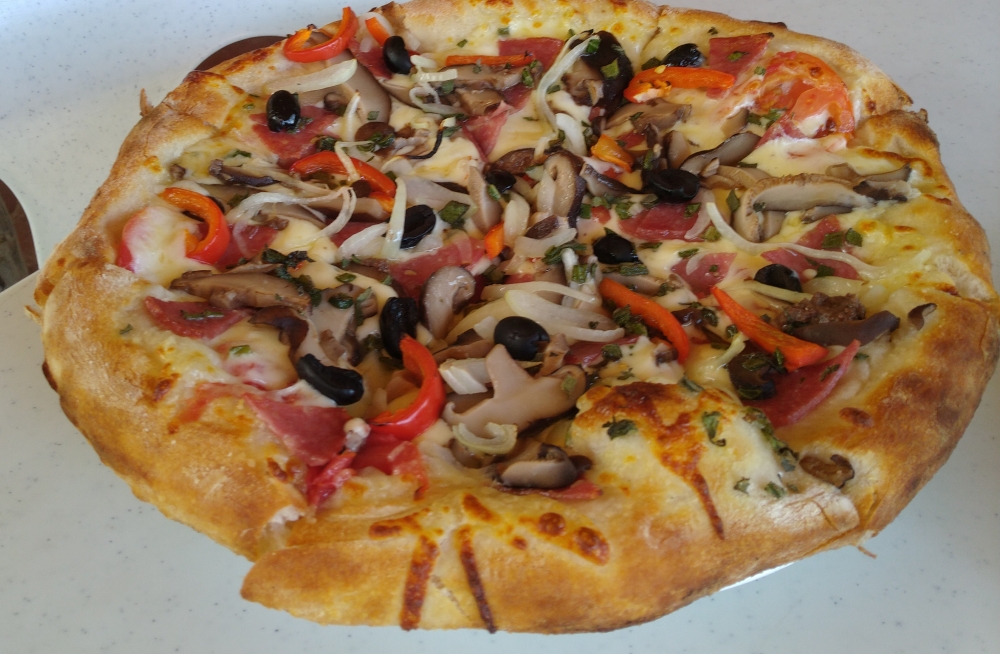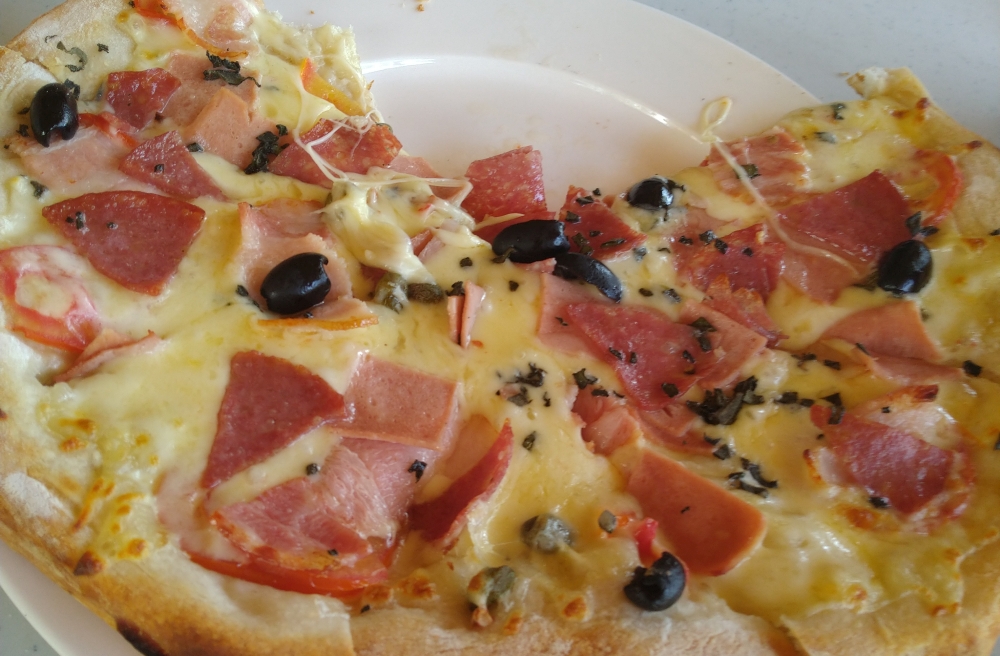 Pasta also the best of the best! The picture says it all. So appetizing!!!
Look here: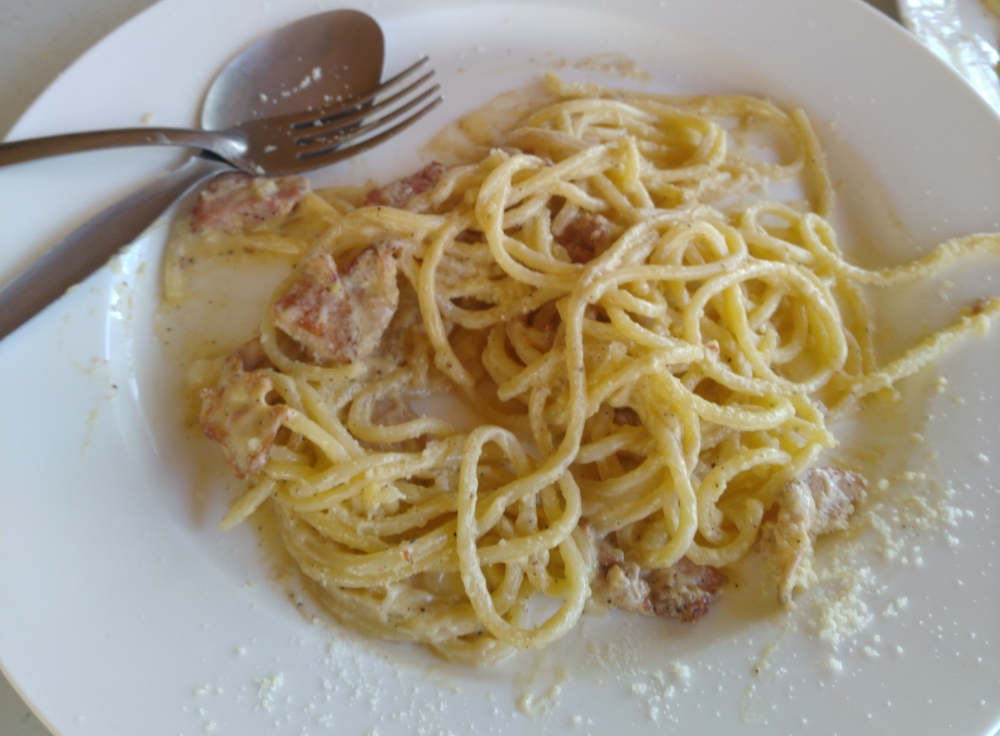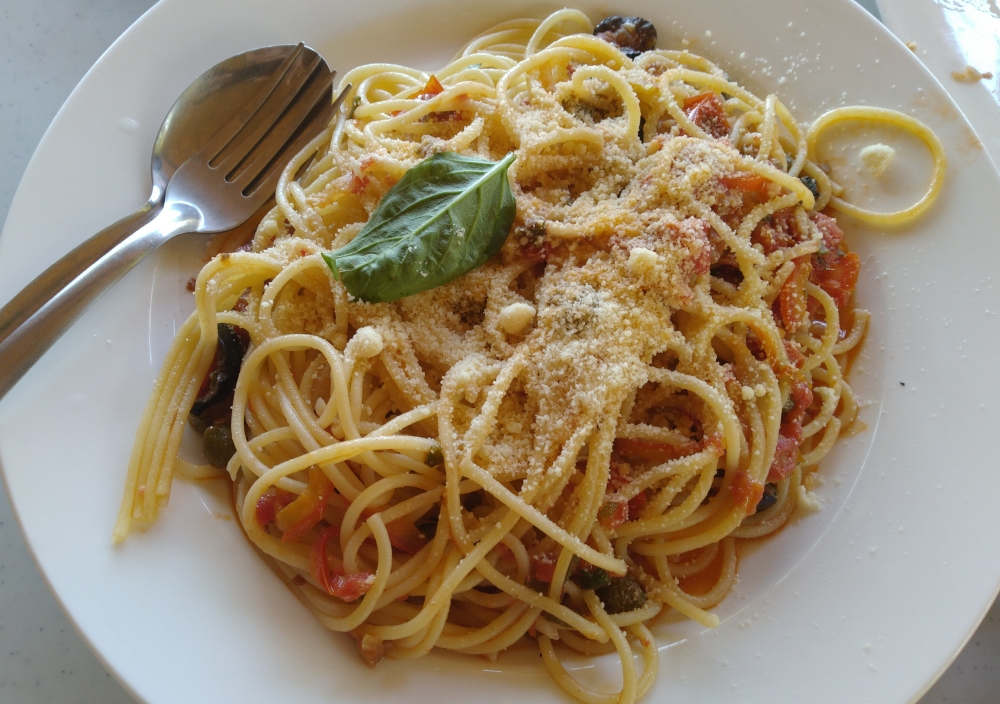 We made a tradition – in all restaurants we go, we must order coffee. Here it is! An amazing cappuccino! We were not able to wait and just drink it: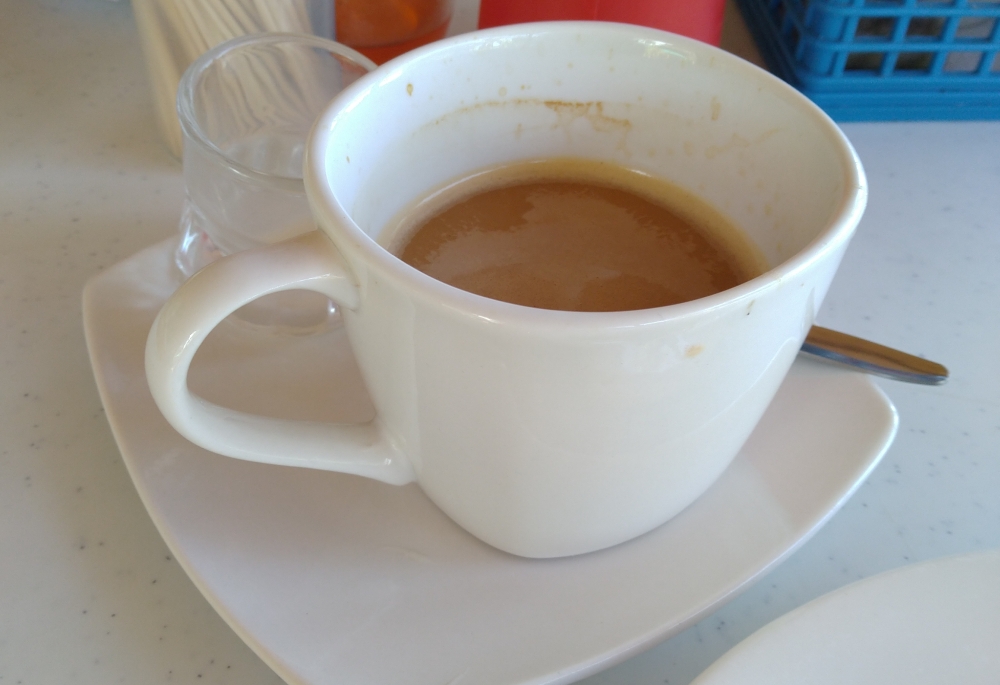 There are more pictures of the restaurant:
To the incredible chef, I salute you of creating such mouthwatering food!
As a result:
Cuisine – 10 of 10! We can't get enough of it!
Interior – simple, but we also like it!
Staff – friendly and working great – 10 of 10!
Location – easy to find, and near the sea, 5 minutes ride from the city – 10 of 10!
Prices – below expected, and cheaper than in other pizzerias!
Arcobaleno – Hooray!!! to our favorite restaurant! Highly recommended!