Bo's coffee is one of the coffee shops located in Island City Mall, Tagbilaran. Location of the ICM is here:
Bo's coffee is more like Starbucks, and it's more about coffee and some cakes. Coffee is good, cakes are nice. But I'm not really sure what can be said more about it. Just a nice coffee shop for a meeting if you have some friends or relatives who like coffee.
Last our visit we just drank espresso. And here are some pictures of it: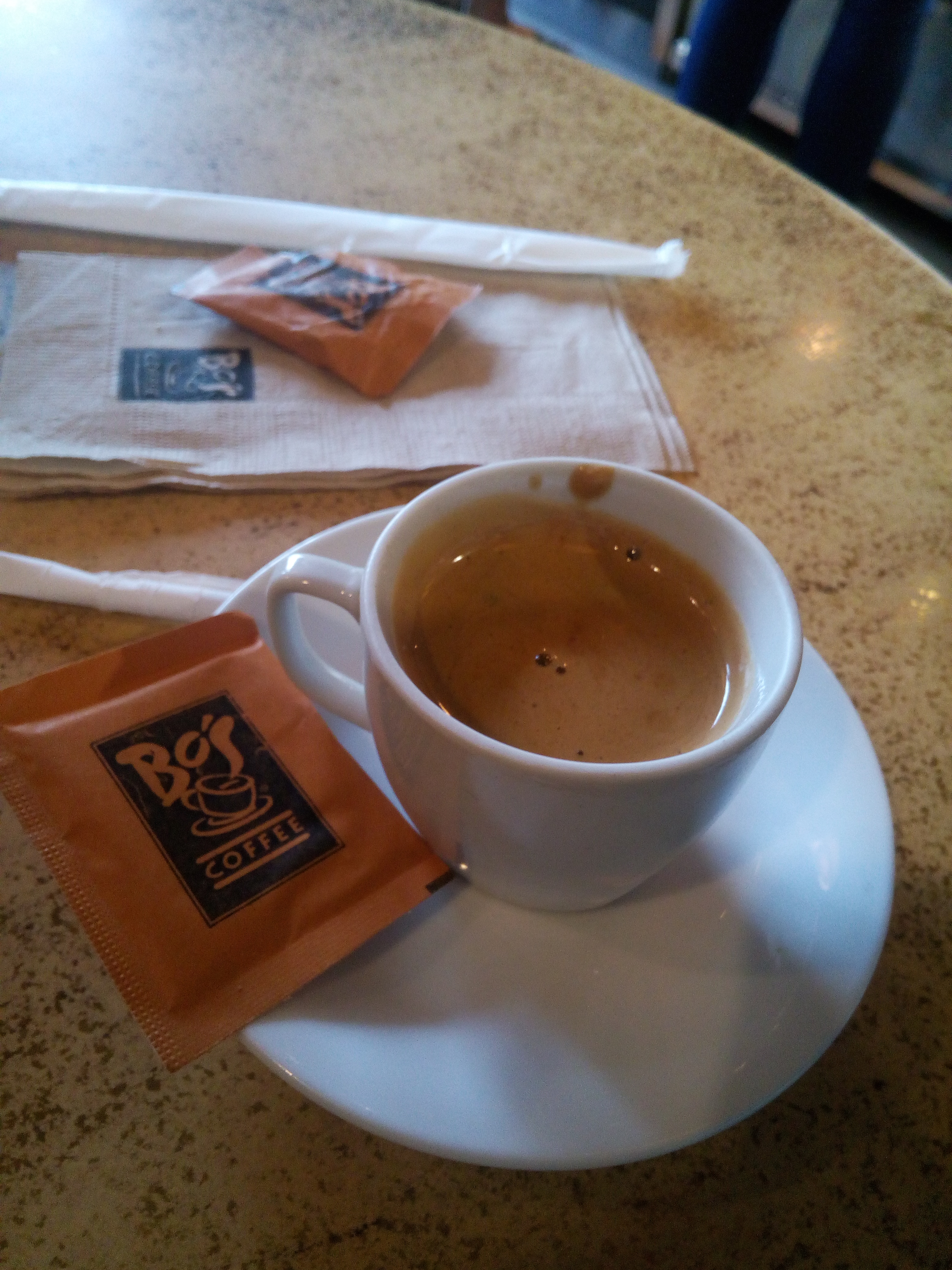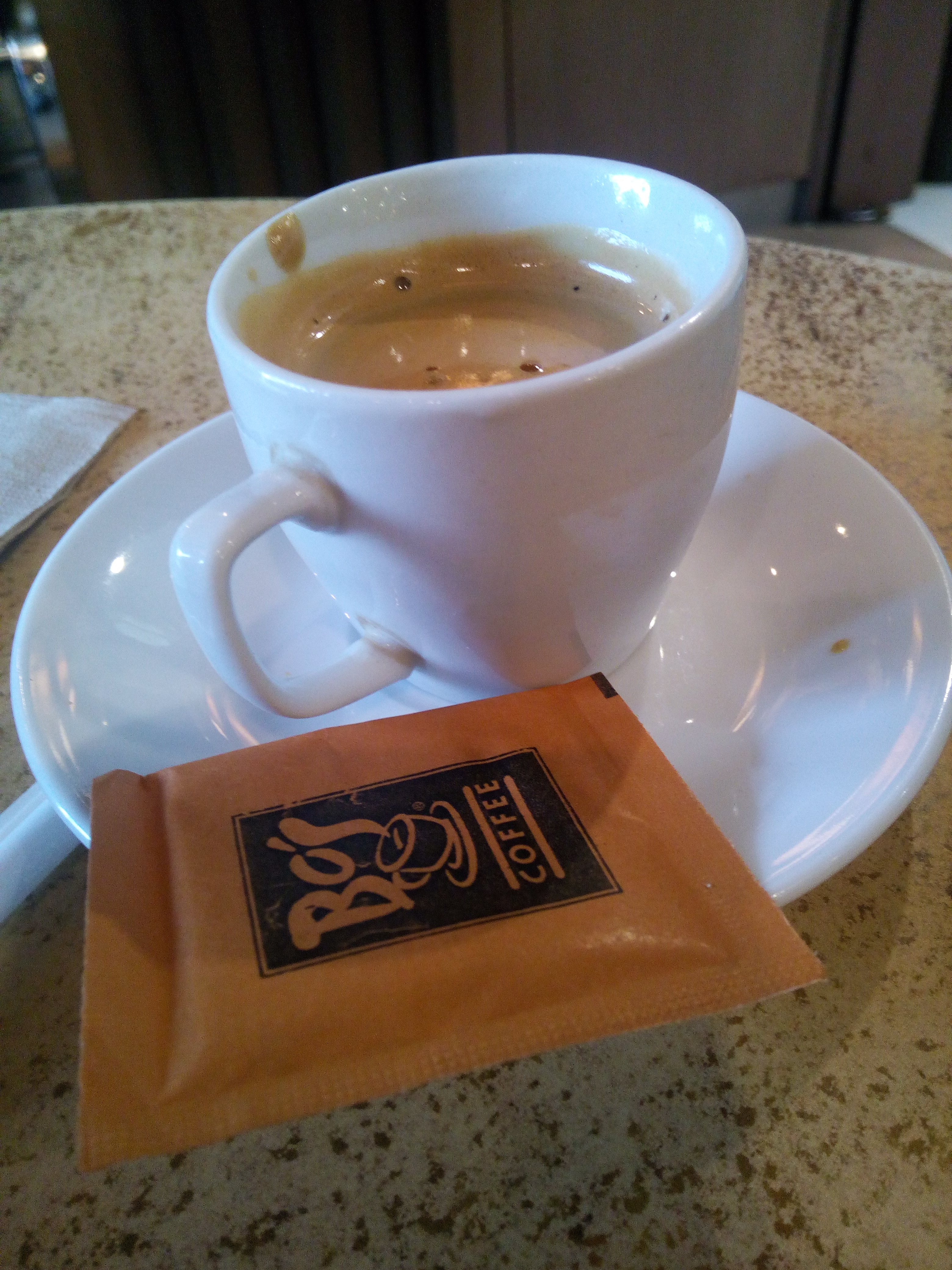 As a result:
Cuisine – 8 of 10! It was nice but couldn't say that it's a favorite.
Interior – nice, 9 of 10!
Staff – friendly and working great – 10 of 10!
Locations – many, easy to find.
Prices –worth it!
Bo's coffee – just nice coffee shop! Recommended!