Il Padrino is "Italian inspired food with Filipino heart" restaurant, and one of branches located in Fairview Terraces. Space is not too big but just enough to enjoy. Interior is making you feel a little of Europe. See that: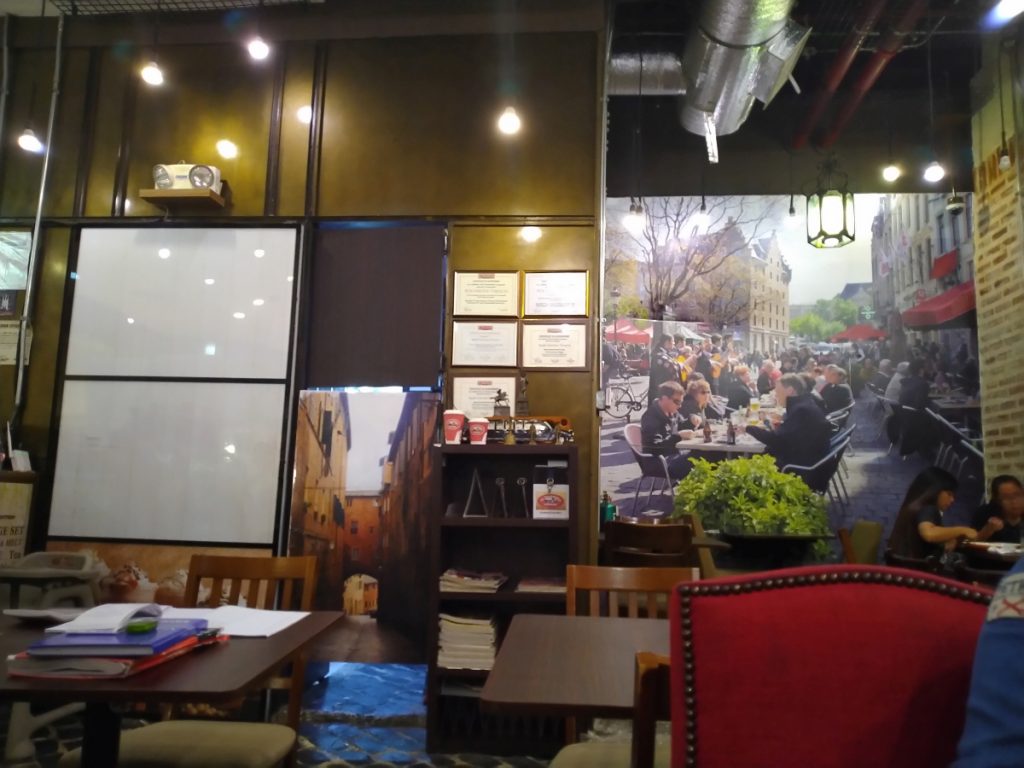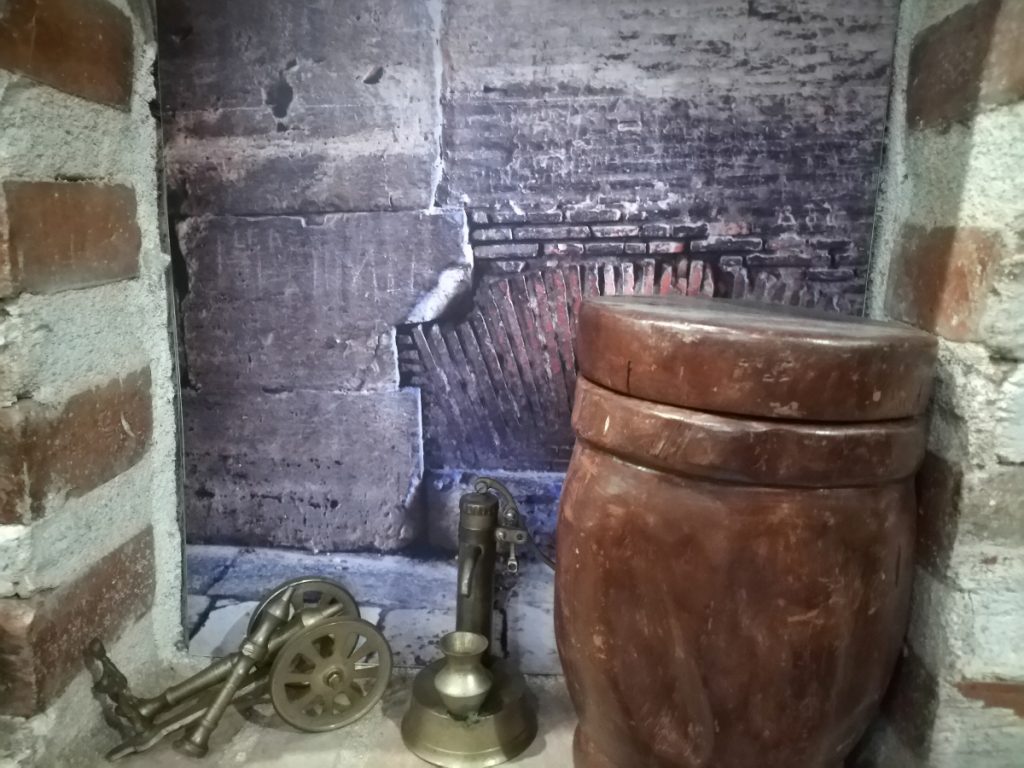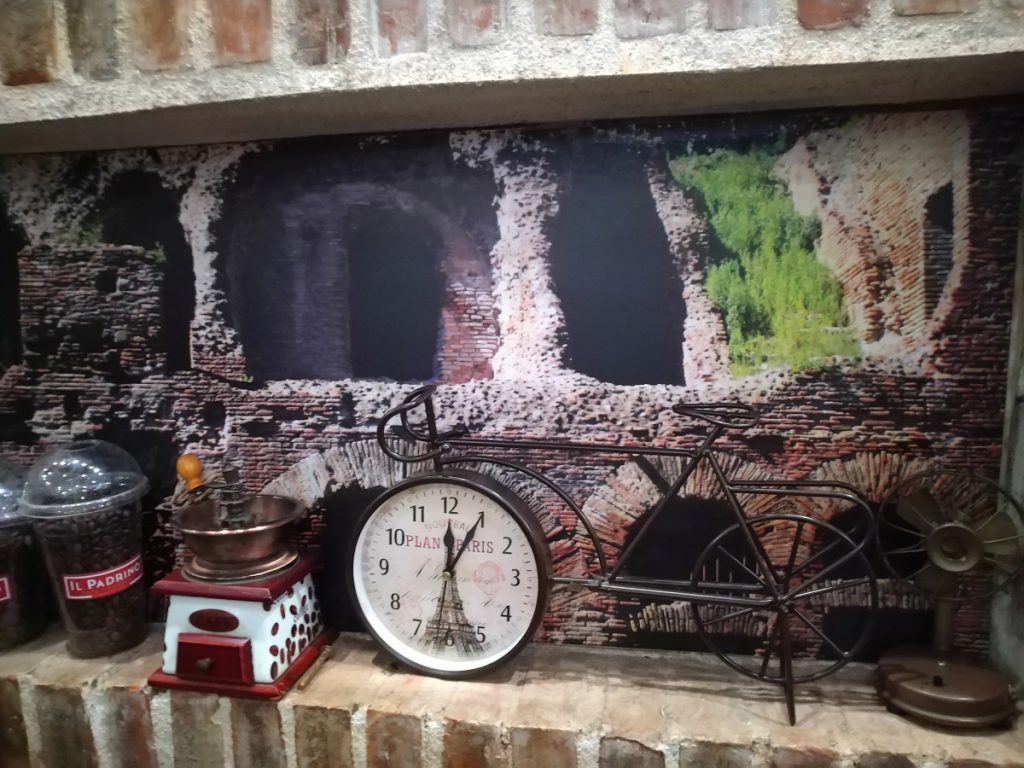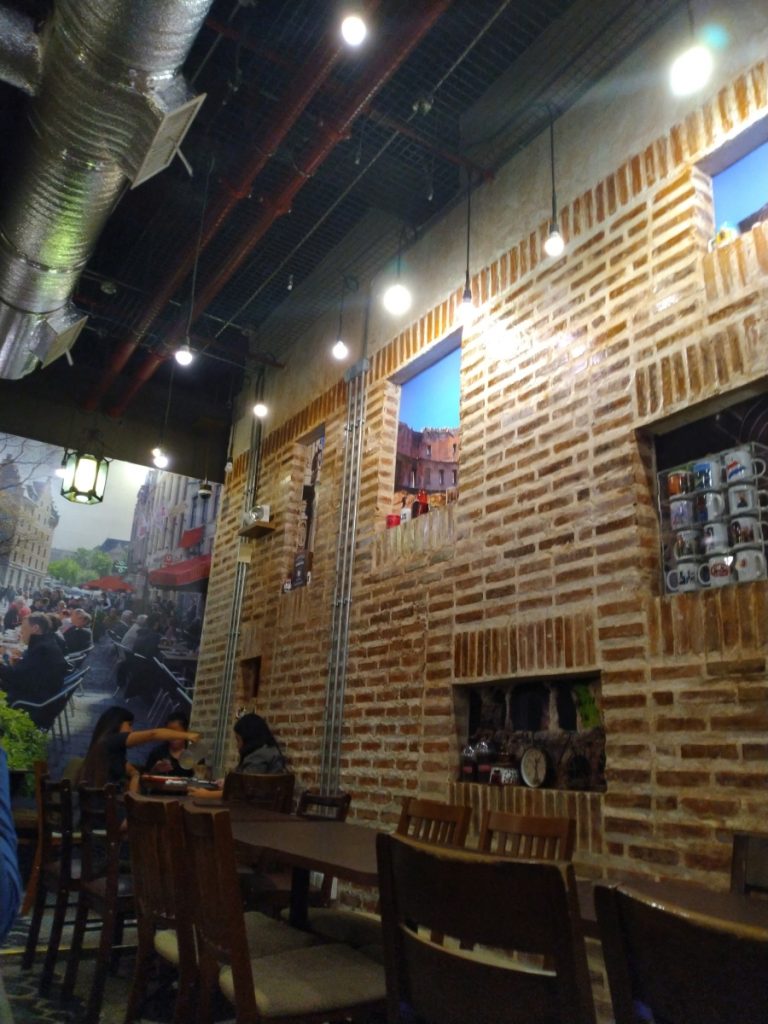 We had ordered a few meals because everything on the menu looks great, and we were really hungry. And firstly, they served cappuccino: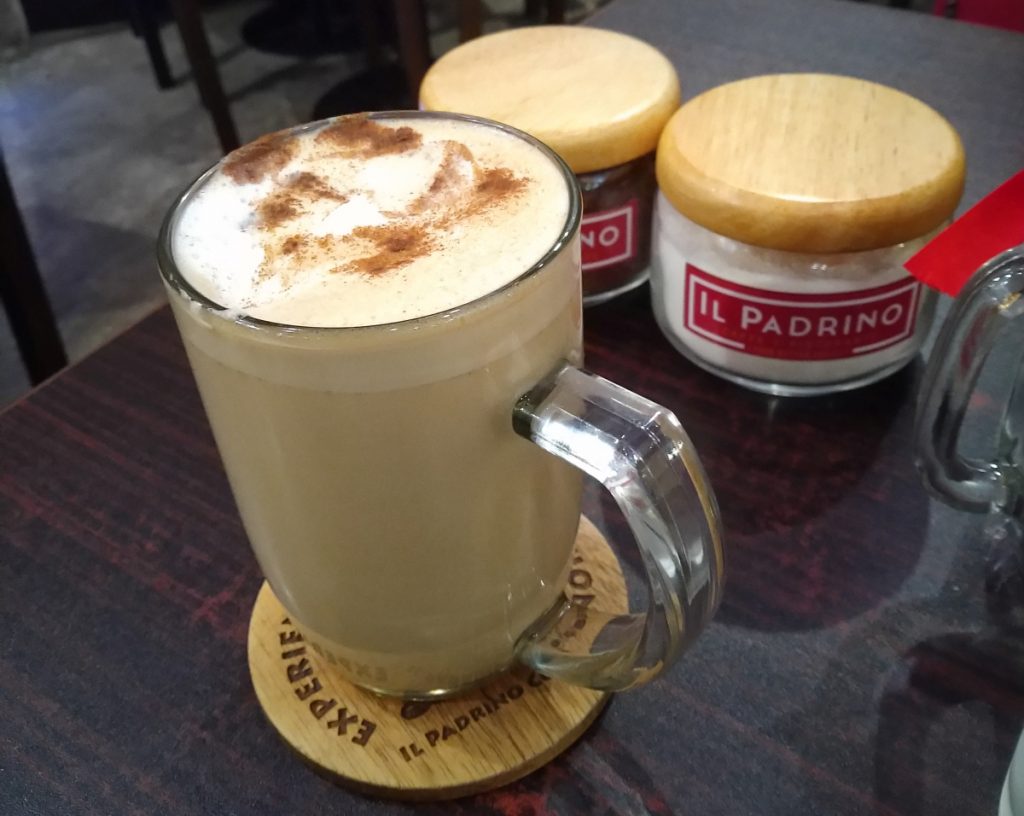 And this coffee was really great and tasty.
The next was the salad which is also really great although the plating wasn't that appetizing. Caesar, is that you? 🙂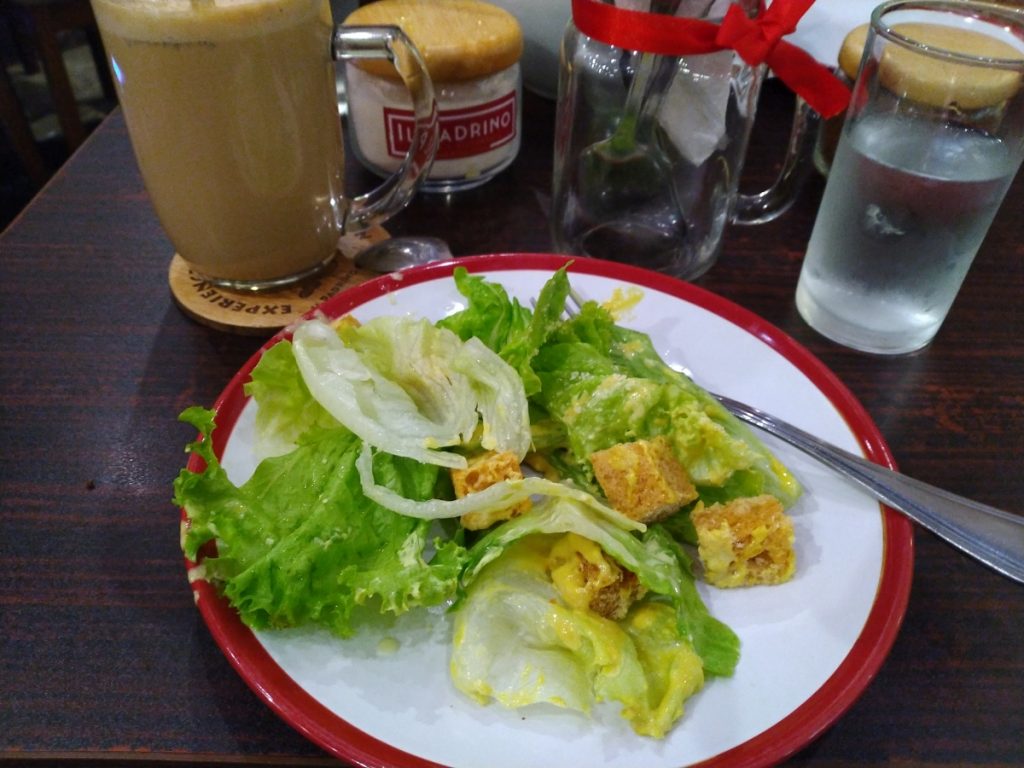 Waffles with jam and cream were the best in my life! Tasty, soft, warm and fruity! just wow! Actually, it's really great for breakfast.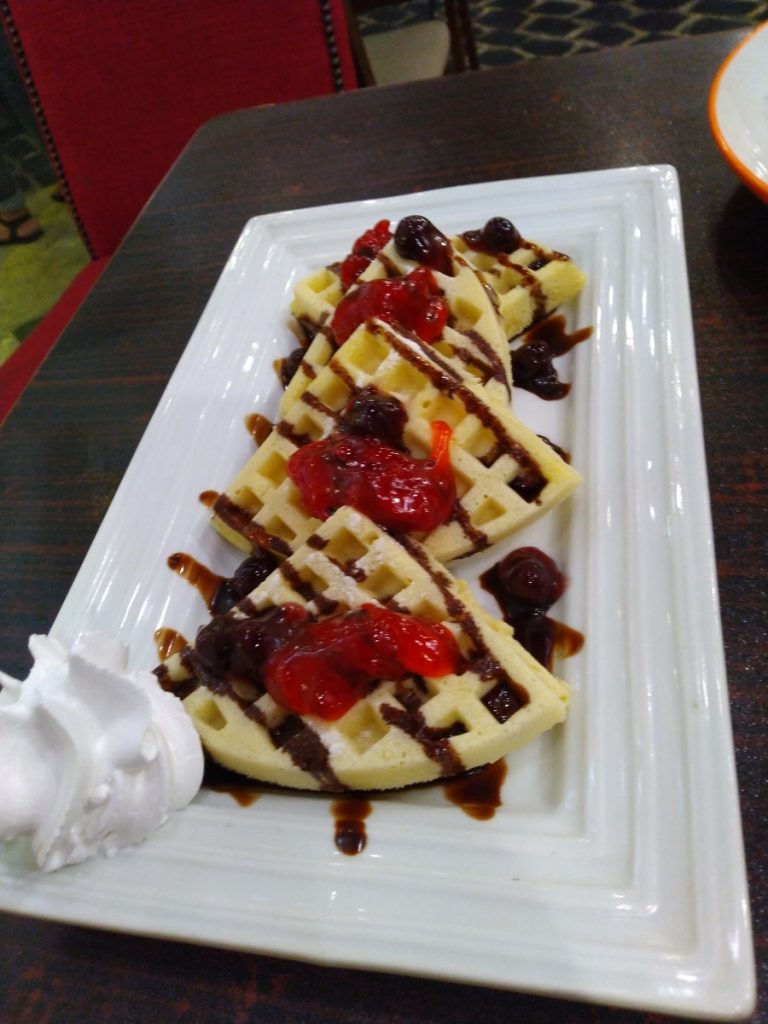 Seafood pasta was also good just it's sweet for me as the typical Filipino taste in spaghetti: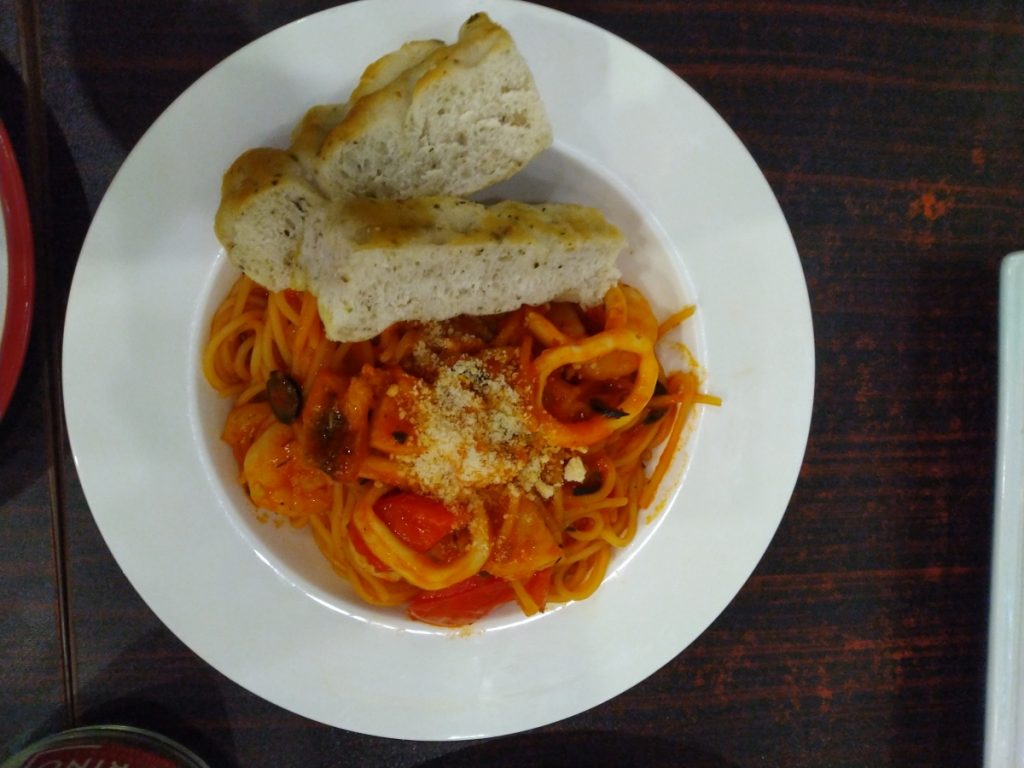 And my main meal was a beef: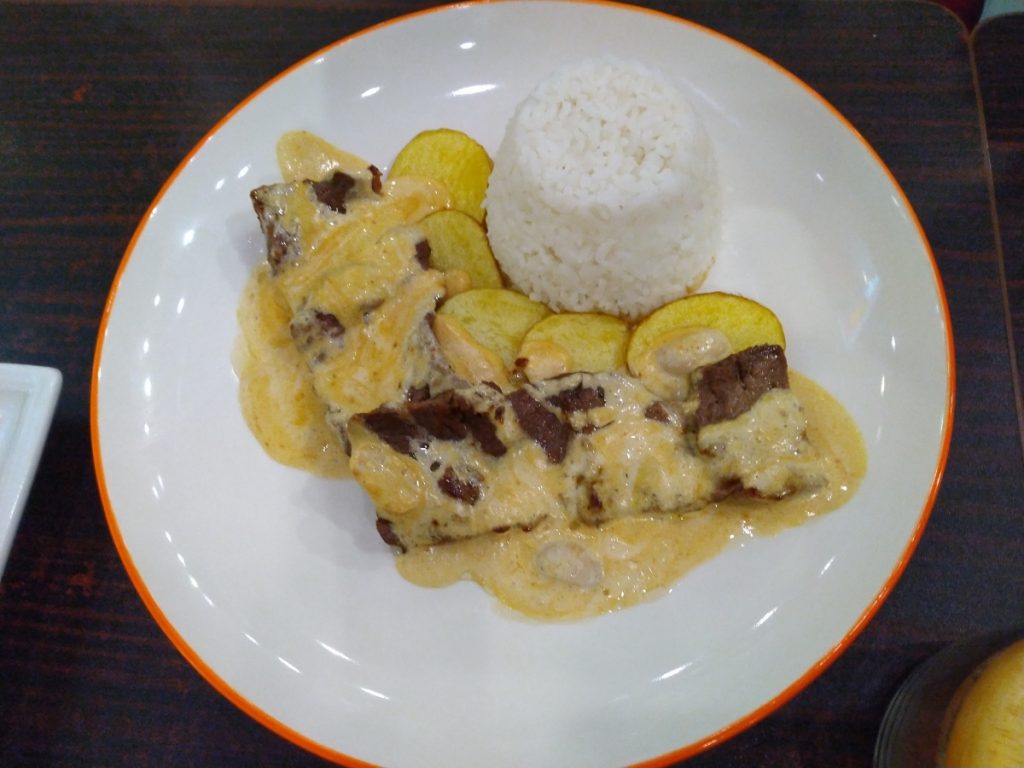 It was not really looks good, but so much tasty! Only the portion was not really big even it's kinda expensive.
Full lunch: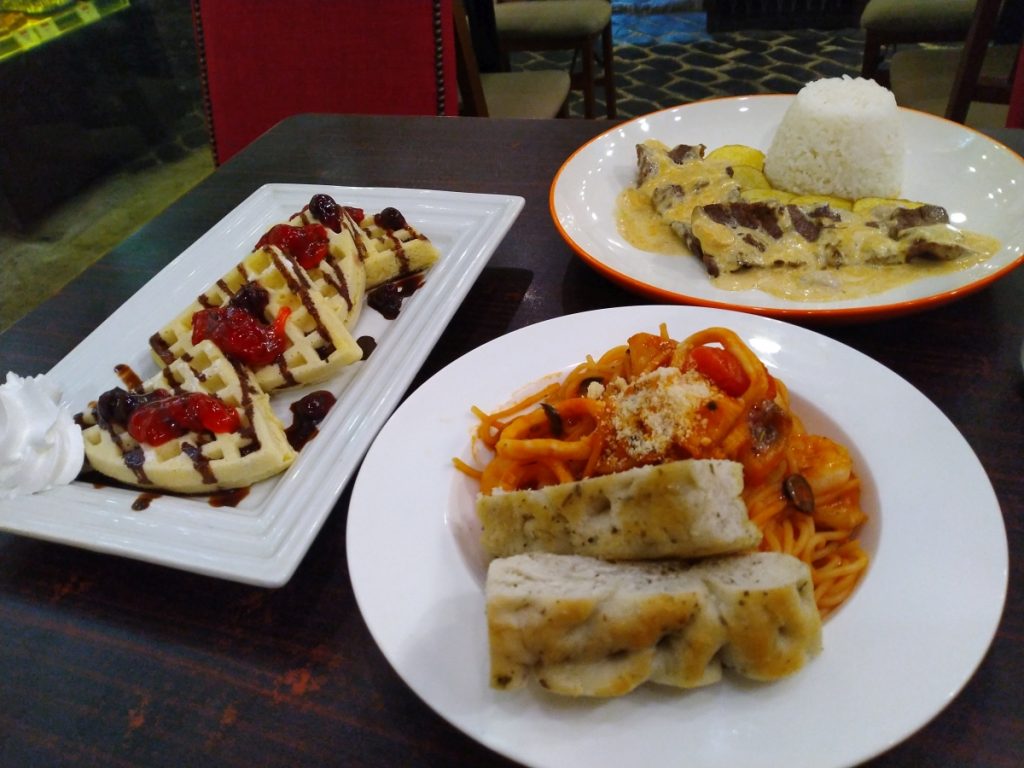 Fairview Terraces located here:
As a result:
Cuisine – 9 of 10!
Interior – great! All is decorated nicely! 10 of 10!
Staff – working good but a little slow – 9 of 10!
Location is easy to find – 10 of 10.
Prices – a little expensive.
Highly recommended!
Visit their website: https://ilpadrinocoffee.com/index.html